Highlights of Guatemala: Guatemala City, Chichicastenango, Lake Atitlan, Tikal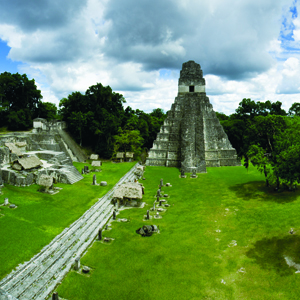 Highlights of Guatemala
Get an understanding of Guatemala's deep beauty, rich culture and vibrant heritage, in one week, to learn why Guatemala remains one of the best travel values. This vacation includes it all! The excitement of Guatemala City, the cobblestone streets of Antigua, the crafted treasures of Chichicastenango, the majesty of Lake Atitlan, and, finally, the storied ruins of Tikal.
Includes:
All Air and Ground Transfers
3 Nights Guatemala
...
About Avanti Destinations
The passion to serve and inspire savvy travelers with innovative and personalized vacations has been the driving force for 31 years at Avanti Destinations. We have the passion for independent travel and want to share it with you! We provide you with authentic travel experiences backed by our expert knowledge. You go where you want. When you want. With the flexibility to savor special moments along the way. Your vacation is uniquely yours. That's Avanti!
Our record of success at Avanti
...