Go Coastal!: Rio de Janeiro, Buzios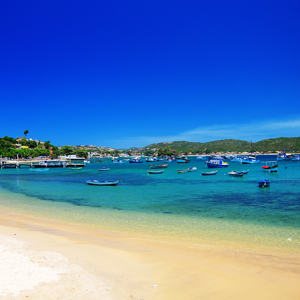 Go Coastal!
Rio's allure is legendary, but just 3.5 hours from the city is a special place you should also visit. Start with Rio, and visit the places you have read about - Copacabana and Ipanema, Sugar Loaf Mountain, Corcovado. Take in a samba show, and eat in one of the city's churrascaria restaurants. Your special destination, Búzios, is fun, relaxing and romantic. From Christmas to Easter, it is a sophisticated international resort, but the rest of the year it is an idyllic
...
About Avanti Destinations
The passion to serve and inspire savvy travelers with innovative and personalized vacations has been the driving force for 31 years at Avanti Destinations. We have the passion for independent travel and want to share it with you! We provide you with authentic travel experiences backed by our expert knowledge. You go where you want. When you want. With the flexibility to savor special moments along the way. Your vacation is uniquely yours. That's Avanti!
Our record of success at Avanti
...